Stage 1 – Commitment
The hardest part is understanding where your downfalls are and then making the decision to change them. So well done, you've taken the first step to make a change just by visiting this page! Together, we'll identify your problem areas and what you want to achieve, then put a plan in place to make sure you're successful.
Stage 2 – Education
The key to success is to develop an understanding of how nutrition impacts on your training, and how an effective training programme will help you achieve your goals.
I'll be on hand to teach you the reasons behind everything we do, and how it will result in making positive changes to your body. You'll have access to an online food logging app, as well as a knowledge bank, coach chat and workout programmes tailored to you. You'll have everything you need in the palm of your hand as you see your body become stronger and fitter each week!
Stage 3 – Training
I will provide you with bespoke at-home and gym-based workouts, designed with your specific lifestyle in mind. We'll develop a structured, effective training programme that will produce results and help you achieve your goals.
In addition, I can provide Zoom training sessions, one-to-one personal training sessions and access to HiiTCamp fitness classes. We've got everything covered!
Stage 4 – Mindset
Getting into the right mindset is half the battle! I will be there for you to lean on in the good times and the bad, using an instant online chat messaging service. You'll never feel that you're doing this on your own – I'm here to motivate you and answer questions to help you as you embark on your fitness journey.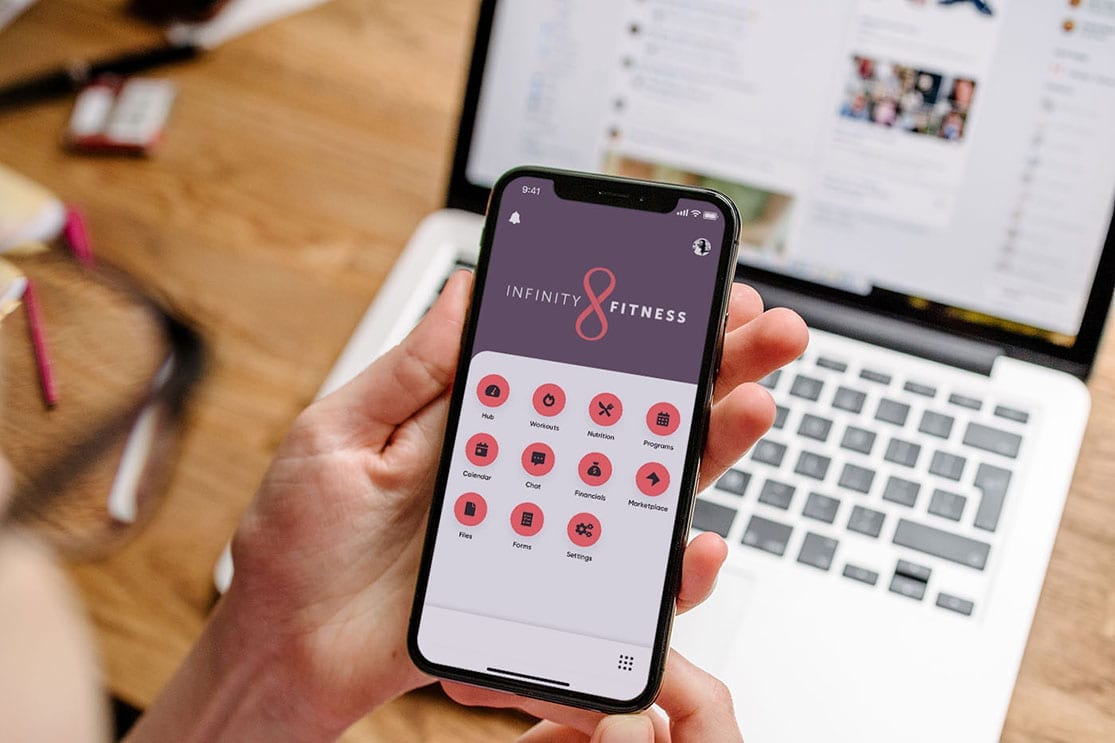 Stage 5 – Support
Rethinking your diet and understanding how to improve your fitness can be overwhelming without support. That's where I come in as your partner during the whole process. I'll provide you with a weekly tailored fitness programme, and calculate your nutrition calorie targets. I'm always available to chat, and you'll also become a member of our supportive community group with all the other members who are on the same journey as you!
Together, we'll work towards your targets, and I'll provide you with the framework to accomplish the results you're aiming for.
Stage 6 – Accountability
In order to keep you motivated and excited about your progress, as well as making sure you don't lose momentum, each week you'll check in, upload progress photos and do a weigh-in. This is followed up with a video from me evaluating your week and outlining a new plan for the week ahead!
Each week there'll be a new focus and a fresh goal to make sure you never get bored, and you keep challenging and pushing your body to make positive changes.
Stage 7 – Results
With weekly weigh ins and photo uploads, you'll quickly start to see all your hard work pay off. When you look in the mirror each week, I guarantee you'll be thrilled with what you see.
Stage 8 – Lifestyle
By your final step you will have all the knowledge and information you need to continue to work on your body forever. No more fad diets, no more yo-yo weight loss – together we will set you up to enjoy a healthy active lifestyle.